Commerz sees cocoa, coffee, sugar price rallies going into reverse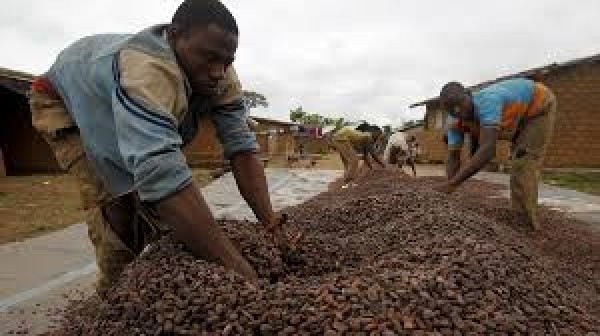 Fuente: http://www.agrimoney.com/news/commerz-sees-cocoa-coffee-sugar-price-rallies-going-into-reverse--9946.html?
Commerzbank sounded a cautious note on sugar prices, even as futures hit a fresh four-year high, and was downbeat on cocoa and coffee markets too – upgrading price hopes, but to levels below those investors are factoring in.
The bank lifted by up to 4.0 cents a pound its forecast for prices of New York-traded raw sugar futures, which it now saw averaging 21.0 cents a pound in the October-to-December period, and holding that level in the first three months of 2017 too.
However, that is well below the level that futures markets are factoring in, with New York's October lot touching 22.29 cents a pound earlier on Monday - a four-year high for a spot contract, and building on a 6.3% surge in the last session.
The March 2017 contract reached 22.95 cents a pound, before easing back to 22.70 cents a pound in midday deals, a rise of 1.4% on the day.
'Suddenly taken off'
The rise in sugar futures, after months of trading within a tight price range, surprised commentators, who have struggled for a rationale behind the price spike.
Some observers have cited a downturn in Brazilian production, thanks to rains, as fuelling the rise, with Tobin Gorey at Commonwealth Bank of Australia saying that "investors are finding willing buyers as Brazil's production outlook later in the year is clouded".
Marex Spectron highlighted a boost from "insufficient" European Union stocks.
"Prices in the EU, notably in the deficit southern areas which are furthest from the main surplus regions in the north west, have suddenly taken off," the broker said, adding that "spot sugar which a few days ago was trading at E550 per ton delivered, is now trading E100".
Sucden Financial flagged support from technical factors, saying that "sugar bulls chart technicians will point to Friday's [sugar market] action as confirmation of the developing pennant continuation pattern", an upbeat price indicator.
'Scarcer does not mean scarce'
However, Commerzbank, while acknowledging too the long-held prospect of world sugar production deficits in 2016-17 and 2017-18, highlighted that this followed a string of years of output surplus.
"Scarcer does not mean scarce, as it is always possible to use the reserves built up in the past especially in the case of sugar," the bank said.
The bank also forecast weakness in the Brazilian - whose decline cuts the value in dollar terms of assets in which the South American country is a major player.
And it flagged the prospect of a rebuild in EU sugar supplies, as the bloc harvests a beet crop expected by the International Sugar Organization to rise by 1.4m tonnes to 15.65m tonnes in 2017-18.
"The fact that we expect to see slightly declining [sugar] prices in the [October-to-December] quarter has to do with the beet harvesting and sugar production at that time in key producer countries in the northern hemisphere, and with the expectation of the Brazilian real depreciating again."
Coffee price forecasts
Similarly for arabica coffee, Commerzbank, while upgrading forecasts for New York futures by up to 10 cents a pound, kept its forecasts below the futures curve.
It saw prices, for instance, averaging 135 cents a pound in the last three months of this year, and 130 cents a pound in the January-to-March period of 2017.
As comparison, December 2016 futures were trading at 153.35 cents a pound on Monday, when the March 2017 lot was priced at 156.50 cents a pound.
Similarly, for London-traded robusta coffee, Commerzbank raised its price outlook by up to $150 a tonne, taking it to $1,850 a tonne for the October-to-December period, but a level below the $1,957 a tonne November futures were trading at.
'Crucial period'
The bank again cited weakness in the Brazilian real for its relatively downbeat price outlooks, plus the opening up of coffee supplies from the country's latest harvest.
"Since the strong Brazilian arabica harvest is now increasingly coming to the market, we are reckoning with a slightly lower arabica price," Commerzbank said.
"This should also limit the further price potential in robusta."
However, the bank acknowledged that the Brazilian flowering period over the next few weeks, ahead of the 2017 harvest, would be "crucial" to investors.
"If conditions are too dry again the blossoms could dry out, quashing hopes of a good [2017] harvest."
'Prices should decline'
In cocoa, Commerzbank nudged higher forecasts for New York cocoa futures by up to $100 a tonne, seeing them average $2,300 a tonne in the first three months of 2017.
"If the better prospects for the main [West African] harvest, which will soon start, and for a possible surplus on the global cocoa market in 2016-17 grow stronger, prices should decline slightly."
Although cocoa demand, in the form of grinding data for the April-to-June period, "were surprisingly good across the globe... one should not count on very positive momentum in the next few quarters as the growth expectations in major consumer regions such as Europe, have recently been corrected to the downside".
Cocoa futures for March 2017 were trading on Monday at $2,854 a tonne.