Ecuador election may be Latin America's next big score: investors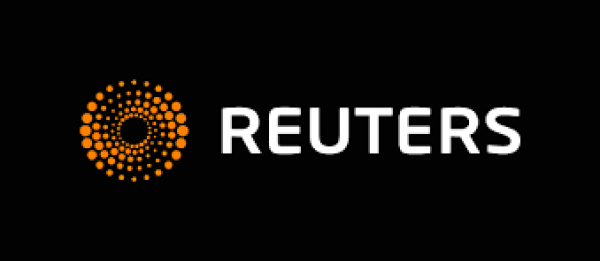 Fuente: http://www.reuters.com/article/us-ecuador-election-investors-analysis-idUSKBN15I2BA
By Dion Rabouin | NEW YORK
After seeing big payoffs in Brazil and Argentina following market-friendly leadership changes, some fixed-income investors are betting on a similar bonanza in Ecuador where a presidential election takes place this month.
Outgoing President Rafael Correa is one of the few remaining left-wing leaders in South America after Brazil's Dilma Rousseff was ousted in August and Argentina's powerful Peronist bloc was voted out of the Casa Rosada in 2015.
Both countries, while still struggling economically, turned to leaders who championed the private sector and have worked to undo the policies of their predecessors, backing austerity measures favored by investors.
"Ecuador has the potential to be a breakout story depending on how the elections go," said Arif Joshi, emerging markets debt portfolio manager at Lazard Asset Management, who said Ecuador was one of his top picks for 2017.
"If the opposition wins you will likely see the same type of spread compression that you saw in Argentina and Brazil," Joshi said.
The spread between yields on U.S. Treasury bonds and Argentinian and Brazilian sovereign bonds both narrowed by more than 100 basis points ahead of the election of Mauricio Macri in Argentina and Rousseff's removal in Brazil.
Correa's former vice president, Lenin Moreno, leads the field but probably lacks enough support to win in the Feb. 19 election without having to compete in a second-round runoff.
Guillermo Lasso, a conservative former economy minister who served as executive president of Banco de Guayaquil GYL.GQ, is second in current polling. But some analysts think Lasso is poised to win the backing of other opposition contenders and go on to beat Moreno in a second round.
Combined support for the three main opposition candidates is greater than Moreno's, nationwide polls show.
"Should Lasso win as expected, he will move quickly to improve the policy outlook," Eurasia Group analysts Risa Grais-Targow and Agata Ciesielska said in a note to clients this week. "This includes going to the IMF for a full program and aggressively looking to attract foreign direct investment."
ALSO IN BUSINESS NEWS
Wall St. set to extend record run as 'Trump trade' rekindles
Stocks on the march as 'Trump trades' bounce back
Ecuador's deteriorating economy - it fell into recession last year after posting more than 5 percent growth multiple times during Correa's period in office - is expected to play to Lasso's favor.
For Ecuador's widely held bonds maturing in 2022, the spread over U.S. five-year Treasuries has narrowed by more than 300 basis points since spiking on Nov. 14.
During that time, Ecuador's JPMorgan EMBI bond .JPMEGECU has risen 13.3 percent, while the JPMorgan EMBI plus .JPMEMBIPLUS, which tracks its overall emerging market index, has gained 4.5 percent.
Edwin Gutierrez, head of emerging market sovereign debt at Aberdeen, said expectations for Ecuador's bonds are "binary" when it comes to the election.
If one of the opposition candidates wins, Ecuador's bonds "will definitely get that positive knee-jerk reaction," Gutierrez said.
In addition to several of Ecuador's sovereign bonds, Gutierrez holds debt positions in state-owned oil company EP Petroecuador.
Ecuador's bonds are already attractive to investors on a relative return basis. Those maturing in 2022 offer a coupon of 10.75 percent, compared with 6.875 percent, for example, on Argentina's recently issued five-year sovereign bonds.
The Andean nation has a speculative grade B credit rating average, however, and Fitch Ratings Agency, which holds a negative outlook on Ecuador, warned late last year about the negative effects of a buildup of its debt, which has roughly doubled in the past four years.
The country's economy is also highly dependent on oil prices.
"It's really an oil story," said Rahmila Nadi, co-head of Deutsche Bank's Enhanced Emerging Markets Fixed Income Fund. "But when you're talking about 8-plus percent yields, it's hard to not be excited about."